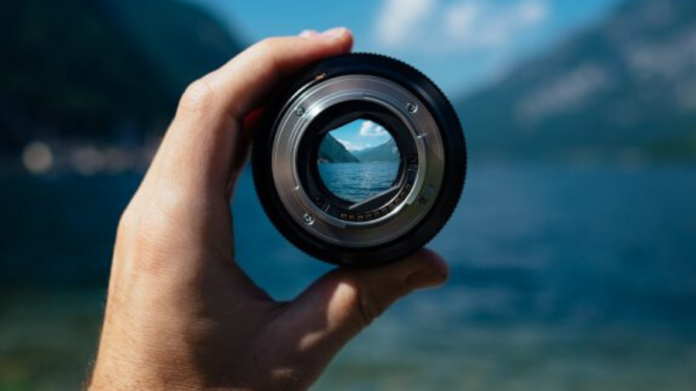 Photography is as much important in the online business world as it is in other sectors. That makes it evident for online store owners to hire someone knowledgeable-concerning product images. Product images, being an integral part of your online stores, promote your business online. With photography, comes the importance of editing. Nowadays, every photographer wants to have the best photo editing software for PC or Mac at hand. However, any product photographer should concentrate more on the resource and tools associated with it. This guide doesn't only mention the best photography tools, but it also explains how some photography resources can improve the technicalities required for product images for online stores.
Whether you have established an online store or new in product photography, the community of Fstoppers can teach you so many things. It focuses on photography education, and then it also gears reviews and discussions. Its significance to enhance your product photography experience does not end here. You also get to read so many things about product photography.
When you get photography tools, you may get to practice a tricky task of shooting reflective objects and glass. As per the explanations given in the Fstoppers tutorial, you can see a beer bottle shot in the editorial fashion. Obviously, using some flash setup can make sense. But here, you get to be luckier to use an affordable single flash!
Chelsea &Tony Northrup is the team of husband & wife, producing intriguing YouTube videos as well as digital books for photography. While husband Tony is known for DSLR books, his wife does a brilliant job by demonstrating the essentials of photography. Tony has earlier offered a book that described the ways to create surreal digital photos.
With the growing popularity of the book, it has earned a 5-star in the online markets. Together they perform an excellent job by explaining all the nitty-gritties of the camera and its features. They explain everything so amazingly. Refer to their videos to know more about ISO, shutter speed, and aperture! Take your online store to a whole new level!
SLR Lounge


The tool offers an extensive range of tutorials and brings to you the actual shoots. The team focuses on enhancing your photography experience. They know the right way to do so. There is a slew of series that will help you with master shooting experience even while using a manual mode. Unlike some traditional photography tools, the tool helps you get a better taste of photography style concerning online stores.
It focuses on bringing close to the right starting point. The constructional criticisms that anyone gets upon submitting their work is enough to bring profit for product photography in your online store. One more intriguing thing that you can ever experience here is the tool offering a huge forum for the critiques!
Breaking your bank wouldn't be a great idea when it comes to gathering evident information about business photography. The photography tools that are there in the market are quite expensive, while some being available at free. However, if RCC EDU is considered, then investing your money in a product photography guide can make sense. Expensive yet the best, the guide mentions every minuscule detail about product photography.
There are 20+ hours of the tutorial filed documentary that can give you the technical demonstrations behind the scene. Structuring around the catalog photography, this particular tutorial is applicable for small business as well as the big-budget photo. Refer to Tony Roslund's guide describing the things about pre-production and even post-production.
Talking about DigitalRev TV, again, it's a YouTube channel. Created by the producer Richard Yu, CEO DigitalRev, Kai presented it. The platform, in recent years, is familiar for the irreverent and funny style of Top Gear. 2007 was the time when the channel began to stream. Now, it gathers all information related to professional photography.
If you aim to bring the x-factor in your online store with quality product photographs, then surfing through this particular channel might make sense. The best part of watching their videos through YouTube is you get to learn about so many things related to business photography.
This happens to be a YouTube channel that focuses on bringing the best and advanced techniques to enhance your product photography experience. For any online store, the product photos are pivotal. And Phlearn experts just know the right way to give you an insight into photography. As a beginner, you get to refer to the Quick Start Guide. Another thing that it does is to provide you with downloadable Photoshop tutorials.
Additionally, it also offers other free tutorials. If you feel reliable to access to this platform, there you can also refer to their paid tutorial for a better experience. The team offers you ways to improve your photography profession for product images.
Pixelz


The team of Pixelz helps in optimizing the product images by offering a powerful yet simple editing service. You get an opportunity to create your own specs and upload images accordingly. And in return, you receive them back within one day (24 hours or less). When hiring an expert requires a lot of money, this tool stays dedicated to your requirements by offering an affordable and faster process. Pixelz has a dedicated application for editing existing or new images. That being said, the Bigcommerce app is a standalone app!
You get the most detailed information about product images. There's a whole lot of information related to optimizing the image for search engines alongside representing various product sizes into the bargain. If you seek additional information, you can reach out to the team quite conveniently.
With KelbyOne on availability, things become simpler and more convenient concerning Photoshop training. The users of this tool have already been familiar with the great offer to provide online training in Lightroom and Photoshop. The only downfall (or however you may take it) of KelbyOne is its pricing!
On contrast, here's the good news too! You get in-depth training because the experts here are tied in with Adobe. So, that's where its uniqueness lies, making it one of the effective photography tools.
Hopefully, the aforementioned photography tools and resources are worth your bookmark! And in case you know some other tools, you can mention them in the comment section