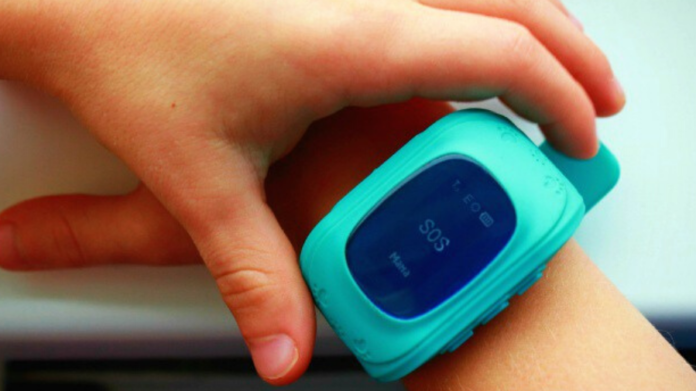 Child Protection is a big concern for every parent. No matter how much you try, kids always manage to get out of your sight. Their curiosity about exploring everything gets them to do a lot of stuff.  And unknowingly, innocent kids put their own lives in danger. So, you have to take care of your child's protection. And we know how much you try, from making pillow boundaries to removing sharp objects, you make sure there is nothing that your child can harm himself/herself with.
But the moment you take your eyes off them, they do everything you have been stopping them for. And this is when they are not even able to walk. Once they grow and start going out, to play and to go to school, it is really hard for you to protect them from everything. And you always keep worrying for them. But it is really important to keep an eye on your children as they are generally not aware of goods and bads. So you have to make sure that your child does not end up in some kind of trouble.
To help you, there are certain gadgets that can help you with child protection. With these gadgets, you can not only track your children but also make sure that they do not anything stupid to get themselves  Some of these gadgets are:
1. Mommy, I'm Here Child Locator
You remember the last time you went shopping and it was hard to concentrate on your shopping with your kid running here and there? 'Mommy I'm Here Child Locator' is a device that can help you in such situations. This device consists of a watch-like part and a keychain transmitter. The watch-like part can be worn by the children on their wrists and you can keep the keychain. The keychain has a button on it. When you press it, the device that is worn by your child starts making a loud sound. This way, you can easily find your kid in a crowded area.
2. Zubie
This is a very interesting device for child protection. It connects to your car and helps you in keeping track of the car's location, speed and problems in the engine. It sends all this information to the app installed on your phone. Now you must be wondering how is this helpful in child protection? Most of the people are working in offices nowadays and the children are taken to school or in any other place by drivers. As children cannot take care of the routes and speed of the car, you can easily track them with the app and make sure your child is safe.
3. Prodigy Infant Car Seat
You cannot focus on your kid while driving. And as driving requires too much concentration, your kid disturbing can lead to bad consequences. This Prodigy Infant Car Seat not only helps you in keeping your kid stable and secure but also has an attached smart screen that can keep the child distracted. This seat passes all the safety standards and that makes it one of the best baby car seats in the market. Also, you can make the car cozier for your child by adding seat covers to it.
4.Net Nanny 6.5
In this era of smartphones and the internet, keeping your child away from the internet might not be possible. Also, the internet is required for various projects and education purposes, so keeping them away from the internet can also be bad for their development. With Net Nanny, you can keep your worry about child protection away. With this, you can easily control the type of content your kid watches online. Not only that, but it also keeps track of your child's social media accounts and raises an alert if it analysis some kind of cyberbullying. It also informs you if your kid talks to any stranger on social media.
5.Amber Alert GPS V3
One of the major concerns of every parent is to keep an eye on their children when they are out. As children often end up going here and there in the crowd, it is important for you to make sure that they don't get lost. WIth Amber Alert GPS V3, this can be done easily. The device consists of a panic button which when pressed, sends signals to you. This can be used in the case of emergencies. There are also voice command and recognition features included in the device.
6.LG Kizon
Nobody can deny that it is hard to control kids. The GPS devices mostly look like watches, which you kids might not want to wear. But here comes the LG Kizon, which is a colourful wrist band. This is the most trendy looking child protection device.  It comes in various colors and sizes and allows you to keep track of your children. This device can save up to ten emergency contact numbers and at the time of emergencies, the child can instantly communicate to you. For some reason, if you are not able to communicate with your kid, it shows you the last location of your kid. Also, it has a long-lasting battery life.
7.Dropcam HD
When your kids are alone at home or you leave them with a babysitter, half of your mind is always worrying about them. With Dropcam HD Video Monitoring System, you can literally keep an eye on your children. This is a video camera that directly streams to your mobile and you can monitor your kids from anywhere and make sure that your kids are okay with or without the babysitter.
8.eKavach
Mobile phones are a must for kids. They expose them to the world, but you have to make sure that they do not end up going in the dark world. eKavach is a child protection app that can be installed on the phone. The app filters out all the content that your child should not be watching. It also comes with a remote monitoring feature, with the help of which you can easily keep track on your kid's internet browsing.
Conclusion
Child protection is a very big responsibility, but a little effort can make sure that your child does not end up in trouble.