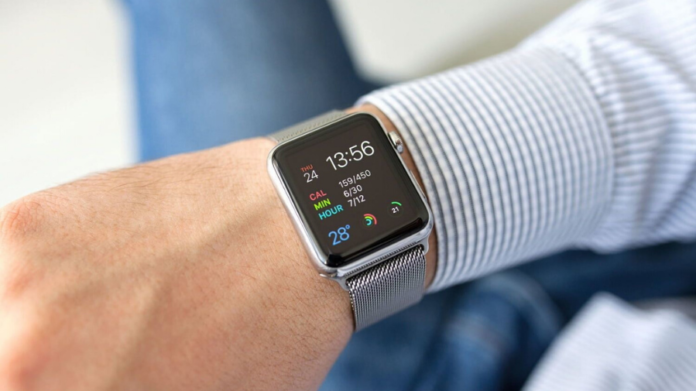 Ever since launching the Apple Watch in the year 2015, the company tends to upgrade the wearable on a regular basis. With all the little as well as big tweaks, it can be hard to keep up with the latest information with regards to the wearable. In this article, we are sharing everything that you need to know about Apple Watches. 
The Available Models 
Apple Watch Series 1, 2, and 4 have been discontinued by the company. However, you can still buy them from third-party retailers. As of now, the company is officially selling Apple Watch Series 3 and 5. 
Apple Watch Series 3 
This was released back in September 2017, featuring the watchOS 4. The availability to connect with a cellular device was the key feature of this smartwatch. But in order to integrate this feature, users have to pay the additional costs. Moreover, Series 3 was extended in two sizes, 42 mm and 38 mm, and both of them are 11.4 mm thick. Right now, Series 3 is only available in silver and space gray finishes. 
Features of Series 3 include – 
The first-generation optical heart sensor 

Accelerometer with a maximum of 16 g-forces 

LTE antenna for hands-free accessibility to phone 

Barometer altimeter for recording elevation 

S3 processor claimed to be 70% faster than the previous models 

The capacity of 16 GB GPS along with Cellular/8 GB GPS. 

W2 chip offering faster wifi than previous models. 
Apple Watch Series 5 
Series 5 was launched in September 2019. som of its prominent features includes a Noise app to protect the hearing, On-retina display, and many other customizing options. For women, there is a Cycle Tracking app in order to monitor their menstrual cycle. Series 5 has almost all the features of now discontinues Series 4 like Siri, fall detection, ground elevation sensor, and compass. Additionally, there is a second-generation electrical heart sensor as well as the EGC app can notify the users of the inconsistencies in their heart rhythm. 
Apple Watch Series 5 comes in two case sizes, including 44-mm and 40-mm, along with a thickness of 10.7-mm. Moreover, the GPS-only version features an aluminum case and comes in three finishes that include space gray, gold, and silver. The GPS + Cellular version is offered in four body materials – stainless steel, ceramic, titanium, and aluminum. The finishes depend on the mater of the body chosen by the users. 
Prominent features of the Series 5 – 
ECG app

Always-On retina display

Compass 

Second-generation optical heart sensors

Fall detection

The accelerometer of 32 g-forces 

64-bit dual-core S5 processor

Digital Crown features haptic feedback.

Storage capacity of 32

gigabytes

(GB) GPS + Cellular/32 GB GPS

Gym kit

Emergency SOS 

ApplePay

All-ceramic and sapphire crystal back 

Water-resistant up to 50 meters. 
Apple Watch Hermes 
Apple Watch Hermes is the product of a collaboration between the tech-giant and Fresh design house, Hermes. It is a popular aspect of Apple Watch Series 5 lineup. The measurement of this Watch includes 40-mm and 44-mm. 
Features of Hermes – 
Brand name of Hermes on the Watch's back

A latest Dark art limited edition feature black stainless steel, black swift leather band, and black watch face. 

The exclusive watch face of Hermes optimized on the Always-On Retina display. 

Hermes Sport band 

Distinctive Double Tour and Single Tour watch bands. 
Apple Watch Nike 
Apple Watch Nike encompasses all the features that Series 5 has along with the Nike Run Club app as well as Nike Watch Face powered Always-On Retina display. 
Features of Nike Watch include – 
Nike Run Club app

 Nike watch faces 

Nike Sport Loop, as well as an option for the Nike Sport Band. 
Best features to Make the Most of your Apple Watch 
Below are some of the best features of Apple Watch that you should be making the most use of – 
While Apple Watch is able to operate on its own, the app is important to set up use and personalize your smartwatch. It is pre-installed in all the iPhones, and you pair as well as sync it to Apple Watch. It is also important to make sure that your Apple Watch is operating on the latest software. 
The Apple Watch is capable of tracking your workout routine. Push the Digital Crown, and there will be a green icon feature a running person. Tap on it and scroll down the list in order to determine your workout activity. From high-intensity workout to yoga, it has a wide range of options. When you tap on the three dos, it will open tracking adjustments for individual activity. Simply tap on the car to initiate tracking. 
The Apple Watch comes with a lot of storage space that allows you to add and listen to your favorite songs without connecting to the iPhone. It proves to be a great feature while working out, or at times you cannot keep your phone near. Apple Watches can be easily paired with headsets. It is better to sync your Apple playlist so that when you will tap on the playlist on your Watch, all your favorite songs will appear in no time. 
Manage Your Notifications
When your Apple Watch is connected with your iPhone, it can display emails, app notifications, and messages on the screen. All you have to do is swipe down on the screen and tap when the notifications option appears. It will show all your interactions seamlessly. 
Apple Watches are thoughtfully designed smartwatches. From its core operating system to the features, everything cates to providing a seamless and valuable experience to the users. The user interface is comprehensive yet streamlined. In just one tap and scroll, you are provided with an array of activities to leverage. 
Whether you want to track your health, check out news, see a notification or play music, everything is just a tap away. With every update, Apple brings something and innovative in its smartwatches that enhances the experience further for the users. 
Any other doubts related to the product? Just drop us in the comment box and we will answer all your queries. And if you have already purchased one, tell us about your experience. We will love to hear from you!