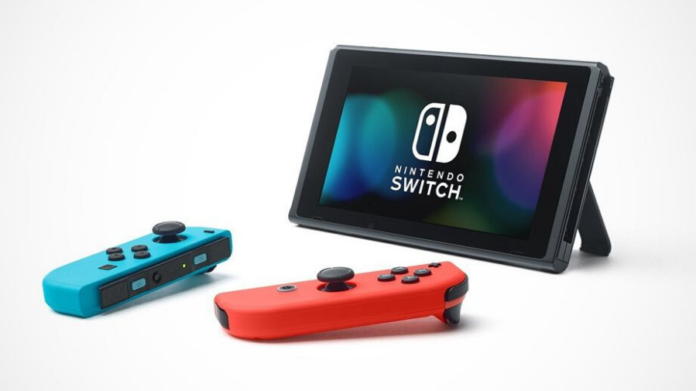 Nintendo Switches are one of the most loved and user-friendly gaming consoles available in the market. Whether it is its compact design or the variety of games that it supports, there is nothing about Nintendo Switches that you would find problematic. Most people like to keep their devices simple and original. However, if you own a Nintendo Switch, there are countless things that you can do with it. Here are some fun things that you can try with your device if you want to explore it more and make it different from others.
Customization
Who doesn't like to own a personalized device? Especially when many people have a similar one. There are lots of ways in which you can try customizing your Nintendo Switches in and out.
Hardware Customization
If all your friends own the same Nintendo Switches and you want to stand out of the crowd, you can try some fantastic hardware customizations. Here are some of the options to consider.
Spray Paints: This is quite a tricky process that you need to perform carefully. To start, you have to cover each part of the device with tapes, except for the one that you need to paint. Then grab some spray paints and get started. You can also try on different colors or mix two colors to give it a little twist.
Sketches: If you do not want to go much crazy with your device and want to play it safe, you can try sketch pens. There are specific sketches that are made for the purpose of device customizations. You can grab some of those and create your favorite designs on your gear. The design can range from simple dots to your favorite game character, depending on your art expertise. Tip: You can try your skills on a paper first and then transfer the drawing on your device.
If you want, you can also combine both of these options. You can first paint your device, and then you can draw your favorite design on it. Also, you can paint only joy-cons or only the screen part of your device to keep it simple.
Software Customization
If you do not like to show off with hardware customizations but still want your device to look slightly different, you can try on some of the software changes. There are limited software customizations available in Nintendo Switches as compared to other gaming consoles. However, you can put effort into a few things to make your gaming experience a bit easier.
Arranging Your Games: The first thing you can do with your switches is the arrangement of games. On the home screen of your device, you can find your recently played games easily. But if you have tons of games that you play on your device, you can sort them in its library. The games can be classified based on 'Most Played,' 'Title,' 'Longest Play Time,' etc. options. Also, if you have games that you no longer play, you can remove these games from your library and keep them away so that they do not bug you every time you scroll through the lists.
Theme Change: Unlike other gaming consoles, Nintendo Switches does not have many theme options to choose from. You can switch between dark or light themes according to your choice.
Nintendo Switches do not have many software customization options. So you have to choose from these only.
Connect With Other Devices
If you are bored with the device's screen, you can connect the joy-cons with some other screen as well. Nintendo Switches uses Bluetooth to keep the two parts of the device connected, making it easier to use the controllers with other devices. The steps you need to follow for that are:
Press and hold the sync button that is present on the top of the controllers.
Once the lights flash, leave the button.
Turn on the Bluetooth of your device that you want to connect.
Scan and find the controllers
Pair them up with the device
With these simple steps, you can connect your joy-con controllers with android phones, Windows PCs, and Macs. So you do not have to stick to a single screen or device for playing various games.
Play More Games
Nintendo Switches have region-specific games. For example, if you are in Japan, then you can play some games, and if you are in another region of the world, then you are exposed to a different set of games. However, you can explore the games for each area quite easily with the device. You need to visit the Settings option of the switch, then find System > Region in it. Once you change the region of your gadget, you can play the games available for that region.
Also, games are released at different times in different places. So by changing the region, you can also get access to games that are released in some areas of the world.
Convert Joy-Cons Into Wii Remotes
Wii Remotes are extremely popular in people who love to play games. But those are not provided with all the gaming consoles, especially when they are compact like Nintendo Switches. However, if you own a Nintendo Switch, then there is good news for you. You can convert your joy-cons into Wii Remotes easily. The facility is limited only to a few games; still, you can enjoy the experience.
Games like 'World of Goo' allow you to set the joy-cons on a flat surface. Once you set it up, you can point the controller on the screen and use it as a Wii Remote.
Conclusion
These were some fantastic things that you can try on with your Nintendo Switches. You can also find some fun hacks with the device on the internet. For example, you can make weird sounds on the device's lock screen, or you can find a lost joy-con controller with the 'Find Controllers' option. That means your Nintendo Switches are more useful than you might have thought. So get started and enjoy all these hacks.