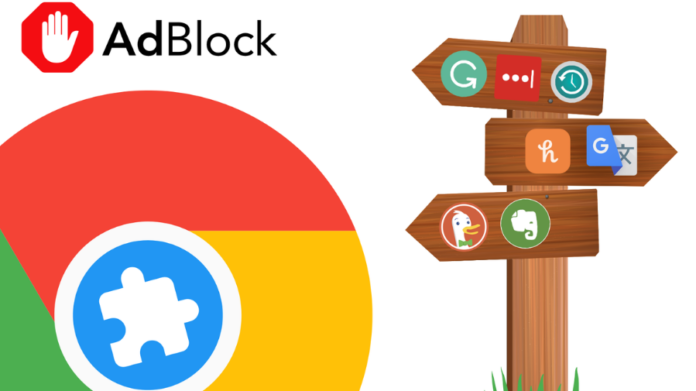 What comprises the most important part of your computer? Without any doubt, your web browser. Most of the online activities that you indulge in demand a crucial role in your web browser. Your web browser helps you to indulge in a few basic activities like chatting, searching, emailing, shopping, watching videos online, reading the news, etc. Amongst the different web browsers out there, the most popular is that of Google Chrome. Besides, there are various Google Chrome Plugins that can boost up the ranking of Search Engine Optimization for your business. Some of these Google Chrome Plugins can be considered as follows:
Page Load Time

One of the most prominent factors that affect the rankings of SEO for your website is that of the speed of your website. When your visitors will become unable to load a particular page at a reasonable speed, they will end up leaving your page. Here where the role of Page Load Time comes into play. It evaluates the speed of a particular page of your website while any of your visitors are trying to upload it, and, subsequently displays it on the toolbar button. This is one of the most effective Google Chrome Plugins to date that ensures SEO rankings for your website up to a reasonable extent. 
The Links Grabber is considered as one of the finest Google Chrome Plugins that ensures substantial SEO rankings for the business that you are running. It lets you remove the links of one particular page and subsequently shows them in another button. With the help of this particular Google Chrome extension, you can now automatically block links from a specifically configured array of domains. Moreover, these links provide you with a clickable option. This implies that you can copy or paste any of them any time on a spreadsheet in accordance with your personal choice. 
Woo Rank Chrome Extension
The Website Analysis and SEO integrated chrome extension offered by Woo Rank provides a comprehensive search engine optimization report for your website. All you need to do for that is to click on the woo rank extension button and it opens a menu bar on the right-hand side along with an SEO analysis of the site. Some of the areas that this particular format of Google Chrome Plugins covers are traffic approximations, traffic rank as well as Adwords traffic to name just a few. 
One of the finest ways to create backlinks for your website is by formulating a broken link for it. Link Miner exactly assists you in this regard. It displays the social data and backlink info for any possible link that comprises a page and, subsequently, it transfers each of these links from the page on a CSV file. This particular Google Chrome extension offers you multiple benefits. With the help of this, you can also find the number of external links that are existent on the page which you are viewing at the moment. 
 Again, one of the most effective Google Chrome Plugins is that of Ninja Outreach. This particular component is an effective blogger search and that of an outreach tool. Its Chrome extension version is known as 'lite' in another term. Hence, it ensures reasonable Google rankings for your business by procuring valuable website data for the various visitors of your website. 
When it comes to performing a search engine optimization analysis at a breakneck speed for your website, nothing can substitute that of the Mangools SEO extension. Some of the essential features and components that it is comprised of are key-on page SEO data, backlink analysis, trend metrics and that of rant tracking. Each of these features aids this tool to perform the search engine optimization analysis for your business in a successful manner, thereby, assessing the ascending or descending graph of the SEO rankings for your business in an effective manner. 
To begin with, SEO quake is basically a Google Chrome Plugins which is a significant innovation by SEMrush. It displays various types of essential metrics on the screen like that of Big Index, Alexa Rank to name just a few. The results that pertain to any of these metrics comprise valuable information about the various pages comprising the SERPs. Some of the details that this information gives off include the various nitty-gritty about Alex Rank, domain age, traffic information, and a lot more other information as well. 
Page Analytics by Google is an immensely powerful tool that lets you know how often your customers visit your website and to which extent they are interested in the products and services offered by your organization. Besides, it also displays your Google analytics metrics to evince the frequency in which your clients are visiting your website. Some of the Google Analytics metrics that it displays are the number of page views, the number of unique page views, bounce rate as well as the average time displayed on the page, etc. 
This particular tool is also one of the most avant-garde Google Chrome Plugins that lets you obtain instant information about the search engine optimization results in relation to your website. Besides, it is also adept at displaying the domain authority of the various SERPs out there without separating your web browser from it. This helps you to evaluate the degrading as well as the progressing graph rankings for the official website of your business. 
Buzzeo Extension

This particular tool is one of the most popular Google Chrome Plugins that allow you to look for the most popular/shared content based upon any particular topic. To say in a nutshell, Buzzsumo's extension helps you to delve deeper into the concept that how it can perform effectively for any particular site without moving your web browser apart. Besides, it helps you to observe the backlinks and engagement metrics that the concerned content piece has created online. 
The bottom-line!
So, hurry! If you too want to boost up the SEO rankings for your website, then opt for any of the cutting-edge Google Chrome Plugins mentioned above!