In this day and age, an array of industries still struggle with the notion of lead generation. Let's admit this! Nowadays, there is an increasing number of prospects on various platforms. On the other hand, the steady influx of data makes the jobs of marketers a bit complicated. Thus it is quite evident that tapping into markets is now harder when compared to earlier times. So to help you simplify the task, here is the list of the hottest lead generation trends to watch out for in 2020. From influencer marketing to chatbot usage, let's delve into the various intricacies of lead generation in 2020. 
Influencer Marketing- One of the hottest trends to watch out for in 2020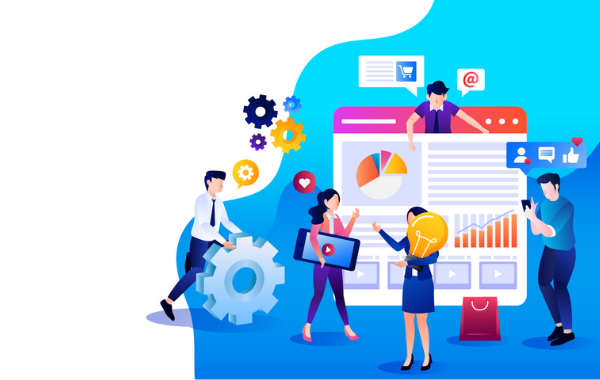 It is noteworthy to mention here that brands turn to influencers to assist them in the process of lead generation. Well, this has been an integral part of marketing trends since the second half of 2019. Influencers are brands or persons who have authority in their respective social media niches. Also, brands can use their relationships with micro-influencers to leverage lead generation. 
Micro-influencers usually have 1000 to 1000000 followers when compared to reputed endorsers. This is the reason that a plethora of brands nowadays looks up to micro-influencers than big-name personalities. Here is the list of ways through which businesses benefit from influencer marketing. 
Brands don't have to invest much behind big agencies. They can hire someone who already has a significant influence on the niche

With the help of influencers, brands make use of a performance-based marketing scheme. Thus they pay only for the resources

A plethora of influencers uses data and analytics. By collaborating with them, brands get to know their niches better
Extensive usage of Chatbots
With the advent of AI, organizations nowadays have a great understanding of the potential of AI. As per a recent survey by Oracle, it came to the fore that more than 80% of global brands would implement Chatbots by the end of 2020. Though the challenges related to Chatbots are omnipresent, millennials are showing a greater interest in them. Many also believe that Chatbots prevent consumers from interacting with human agents. But the future of AI in lead generation looks brighter. Note that the chatbot technology is continually evolving. Thus it is only fair to say that their adoption rate would increase in the future. It is also expected that more and more brands would emphasize on Chatbots to generate leads on several digital touchpoints.   
The popularity of Video Marketing
Well, video marketing is gaining popularity at a rapid pace. It is expected that by 2022, video content would comprise more than 80% of internet traffic. This is the reason that brands are taking advantage of video marketing to increase reach and engagement on several platforms. A majority of marketers prefer to use video marketing on YouTube. Interestingly, the use and consumption of media are going to increase in the coming years. In the realm of video marketing, gaining new viewers resembles new leads. 
Facebook Ad Marketing
The tendency of individuals to scroll on social media feeds is not slowing down so soon. Facebook ads are an integral part of any social media marketing strategy. Facebook Ad marketing is a viable way to generate leads for your brand via mobile devices. For instance, prospects can easily click the customized ad, and a form with Facebook contact information would pop up automatically. However, note that they have to agree to share their details in exchange for the info. Facebook ads come with the feature of ideal page placement along with an array of the call to actions. 
Process of contacting new industrial sales leads
Once you have got the potential list of technical sales leads, you need to make sure that you utilize them in the right manner to make sure that your tactics do not fail. Moreover, cold calling and hard selling tactics do not work efficiently, and hence it is always advisable to take help from modern tools that you can find easily on the internet. Moreover, you have to lay stress on designing a useful industrial website that can readily attract a lot of potential customers. This is one of the best ways with the help of which you can build your brand identity. Moreover, make it a company policy so that you never fall short of customers.
The context of Search Engine Optimization is generating industrial leads
Because of the immensely growing fame of the search engine optimization, it is possible to optimize an on-page or mobile factors that are available everywhere. Optimizing our small website with no budget or low budget is sometimes tricky. But there is a need to brush off the SEO altogether.
Blogging and its importance in the generation of leads
The primary aim of your blog should be on writing useful content. It is so because, without the presence of valuable content, you would start losing visitors on your page. On the flip side, make sure that the material is free of grammatical mistakes and errors. You have to emphasize the creation of content that can transform the lives of your readers. Content writers in Delhi are increasingly putting stress on the proper niche of the material, and then it can be ensured that your content would be popular among your readers. One must leverage their social media relationships.
Social Media in leveraging on leads
You can also leverage various social media channels to connect with your target audiences. Moreover, your business message would be apparent to your target audiences once you compare them with them on social media sites. Always make sure that you are promoting your product irrespective of its popularity in the current market. Ensure that you still give away items that have your company's name, address, and contact numbers as this has been termed essential for your customers to remember your name for a long time.  
It is a popular notion that many of your clients are opposed to surveys as it wastes their precious time. However, you can always try to get the attention of your customers in the inquiry process. Hence, if they are willing to give their feedback, you can still prepare a list of questions that you are going to ask them. It is better to develop an electronic questionnaire for your customers as they can give their feedback through their smartphones, which would help you greatly in lead generation.