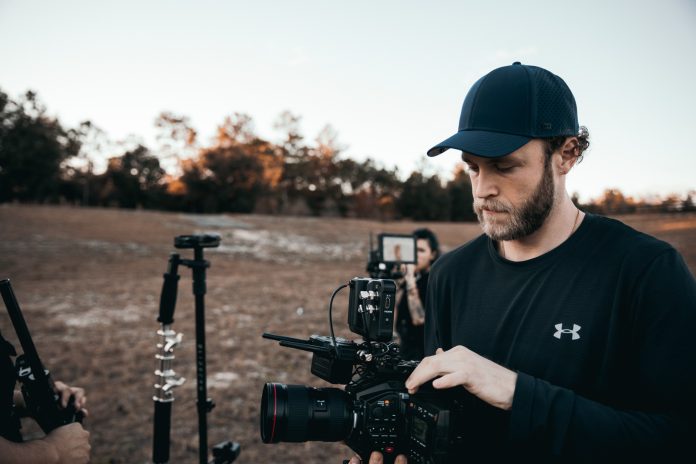 Did you know that people around the world spend an average of 84 minutes every day consuming video content? That means that the average amount of time spent consuming videos is around 420 hours per month, give or take 14 hours every week – It's a lot!
What does this mean for you? Video content has established itself as one of the best forms of marketing and entertainment. If you haven't used that to your advantage yet, it's time to start. However, what do you do when you are no longer growing your audience? What happens when you aren't making any more conversions? This is something that every content creator faces, and it's important to know what to do. Let's go over a few tips to help you reach a larger audience with your video content.
Use Voice-Overs
One of the first things you should do to reach a larger audience with your video content would be to begin using voice-overs. Did you know that by adding voice-overs, research has shown that you can increase your brand awareness by 54%? This makes sense because people love stories and voices; they increase engagement with your content and get noticed easier by combining the auditory and visual senses.
More importantly, when you use a voice-over, you should use a voice similar to your audience persona, since this will help the audience relate to your content. This leads us to the next tip, which is to use online translation services, such as Voquent. Why? Because if the majority of your video content is in English, you are only catering to the 17% (1,132 million) of the world's population that speaks English. Even though this is the most spoken language in the world, there are also 1,117 million Mandarin speakers, 615 million Hindi speakers, 534 million Spanish speakers, and so on – Audio translation will allow a much larger portion of the world to engage with your material, without creating new visuals.
Use the Correct Social Media Platforms
Use the correct social media platforms when uploading video content. In 2022, there are many social media platforms to choose from. However, not all of them will be optimised for your video content. Of course, it doesn't hurt to cover all bases, but you need to think in terms of efficiency.
In other words, this means that you need to do some research into your audience to find out where they spend most of their time. This isn't only important for targeting an audience but also for the type of video content that you will be producing. Different platforms have different sorts of content and different styles. For example, Instagram, even though there are reels, is predominantly a photo-sharing site that places a big emphasis on aesthetics and presenting an image that might not be as close to reality as many people might think. TikTok, on the other hand, focuses on short-form video content that is more candid.
Set Goals
The next thing that you should do if you want to reach a larger audience with your video content would be to set goals, and not just any goals, SMART goals. SMART goals are specific, measurable, attainable, relevant, and timely goals and are crucial for reaching a bigger audience. Along with having specific smart goals, you will also need to understand the various stages of the consumer process, especially if your video content is part of an ad campaign – Most social media platforms have analytics to keep track of your progress and gain helpful insights.For example, there's the awareness stage, consideration stage, decision stage, adoption stage, and advocacy stage. Right now, if you are trying to increase the size of your audience, you will need to create video content for the awareness stage. In other words, your content should not assume that the audience knows who you are. It should educate the audience about who you are or what services or products you offer that can solve their problems.
Understand Your Audience
This leads us to another important tip you must master: understanding your audience. As mentioned above, you will need to set goals and understand the consumer process – If you don't understand your audience, your video content won't resonate.
For example, does your audience enjoy watching how-to videos or do they enjoy laughing and watching humorous videos? Does your audience want to get to know you a bit more and enjoy behind-the-scenes videos, or do they prefer animation? More importantly, your audience will also determine the type of videos you should create, such as product reviews, live videos, demos, videos that tell the audience more about who you are, interviews, webinars, vlogs, and more. Creating the wrong content for your audience or your prospective audience is a surefire way to limit growth. Ultimately, you need to give them what they want in a way that benefits you.
Video Marketing Strategies and Analytics
Incorporate the video content into a video marketing strategy. Even just thinking of your content as marketing will benefit your growth (if you don't already). Every piece of video content has the potential to bring in new viewers and put your name out there.
However, if you have already grown a relatively large audience, perhaps you need to begin shifting your efforts. This is where analytics come into play, and it is essential to analyse any action you take, regardless of the goal. For example, if, as mentioned above, you have already grown a relatively large audience, but you are not making many conversions or not seeing an increase in sales, perhaps it's because your video content is not targeting the consideration or decision stage. For these two stages, it's crucial to have a call to action at the end of your video, and if your video content lacks a call to action, you won't see results.