Have you ever thought of being an online teacher for the English language? Of course, you need a trusted, secured, and valued platform to start teaching English to people. Today is an era where smartphones compete with computers and laptops by performing even better day by day. Thus, to make the process of teaching English easier, tutors need a mobile-based platform and application. It is how Palfish solves this problem for English teachers. Let us discuss how you can become a Palfish Teacher through the Palfish platform, how to start with it, and everything you need to know about the Palfish platform. 
What Is Palfish?
Palfish helps native English speakers to teach the English language to children and adults from China. It is possible because it's an Online English platform. Palfish platform has easy usability, and you can submit the application form through a smartphone. Palfish allows Palfish Teacher for two main programs. 
Palfish Official Kids Course

Palfish Freetalk
Kids Course for Palfish Teacher:
In this program, Palfish provides curriculum and lesson plans in advance, and teachers can handle one-on-one lessons with children that last for almost 25 minutes. In this program, the teacher has to provide their availability in advance to allow parents to book him or her. This program lets teachers receive a set pay rate per class. It means teachers make money typically, compared to Freetalk Teachers.
Palfish Freetalk:
In this program, Palfish Teacher teaches adults in a lifestyle format because it doesn't include any predetermined lesson plans. Teachers and their students can have phone calls or video calls to practice their conversation skills, and it pays the teacher per minute.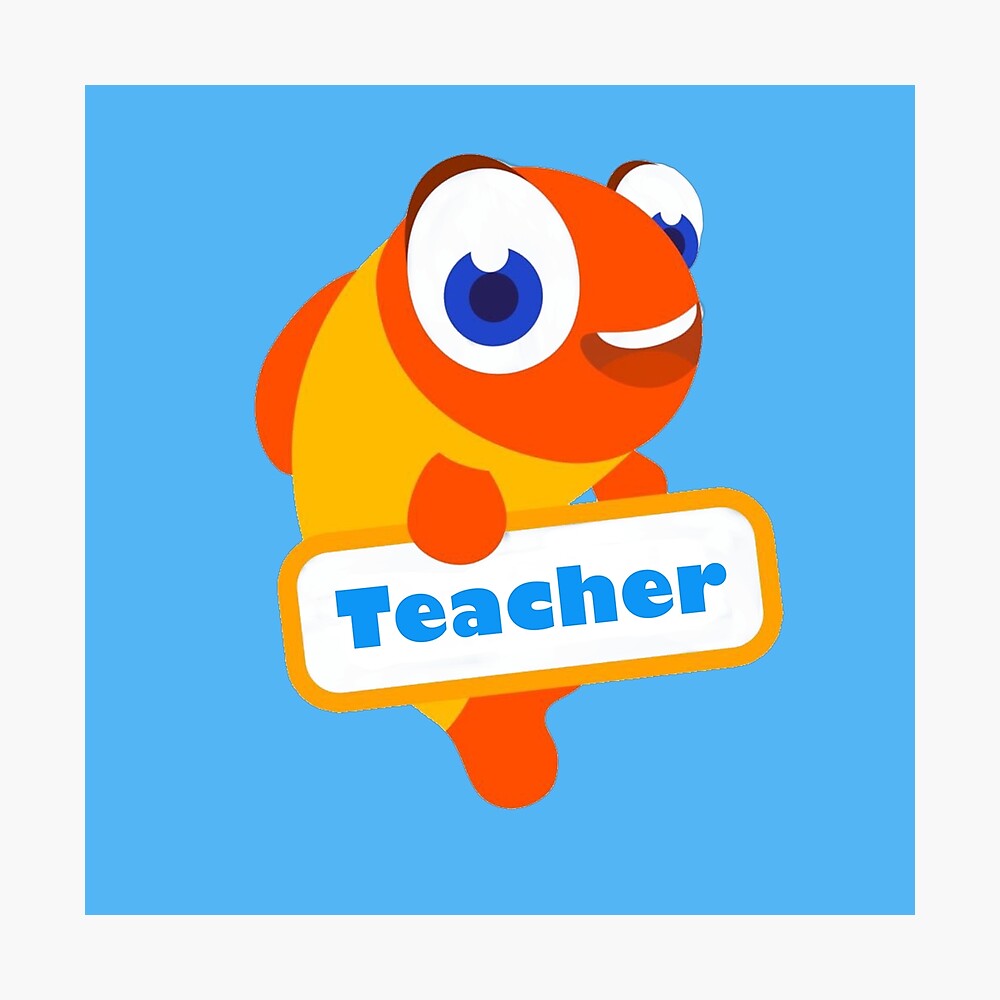 Why Do Teachers Prefer Become Palfish Teachers?
If you don't have a degree to teach the English language to people, but you still want to teach English online, Palfish lets you do it legally. There is no need for experience to teach people the English language. Palfish allows you to teach students, adults, and children. 
Palfish teachers can choose between more free-flowing conversation slots or pre-booked lessons having a time slot of 25 minutes with the curriculum provided. It is the only online teaching company that provides teacher lessons and a higher payment rate of 20$/hour to teachers without requiring a bachelor's degree.
A Few Requirements For Being A Palfish Teacher:
To become an English teacher on the Palfish platform, you require the following.
Qualification:
The requirements to become a teacher depend on the teacher programs that teachers choose. If teachers want to go for Freetalk, they must be native English speakers with strong English communication skills. They also need a TEFL certificate and experience working with students. If teachers want to go for the Palfish Official Kids Course, they have to be native speakers from the USA, Canada, UK, New Zealand, Ireland, or Australia. Along with that, teachers must have a TEFL certificate and at least 10 hours free per week. Thus, there is no need for a degree, but you should have a TEFL certificate.
Technical Requirements:
Just like using smartphone, it is too simple. You require a smartphone or tablet to teach in online classes. Of course, a high-speed internet connection is a must. You can use headsets in your online sessions to ensure better sound quality and avoid background noise interruption.
How To Get Started With Palfish:
Becoming a Palfish teacher and making money is not that hard. Either you can choose Freetalk or Palfish Official Kids Course, but both have the same application process. Every teacher begins with Palfish Freetalk, and if they meet the requirements to become a teacher for Palfish Official Kids Course, they can do it after getting the Freetalk account approved. Here is how it starts. 
First Step: Joining Palfish Freetalk
Download and install the Palfish app on your smartphone or tablet. This app is known as Palfish Platform, where you become an English tutor as Palfish Teacher. You are required to put your phone number, and Palfish can verify you as a person.
Once it finishes, you may fill out your username, password, and basic information. You can upload the TEFL certificate in its place. You can also add certificate information and its number.
The next step is to select a profile photo and add a teacher bio for others to read. The picture has to be clear and visible. The Bio should have name, nationality, teaching experiences, and what students can expect from lessons. 
Then, you have to add an audio clip of your voice and speaking style. It helps people know your voice before they book and enroll. Once you finish the application, you can wait till Palfish approves the application. 
Second Step: Applying For Palfish Official Kids Course
When your account is approved, you can see an option to apply for the Official Kids Course. You can find the Application button in the app that sends you to the Official Kids Course Application portal. After that, you can let this app know your availability, and it tells students about it. It also lets you know how to finish your recorded interview. It gives you lessons that you can demonstrate for your interview skills. But, there is no student in the classroom when your interview will be going on. Once you pass the interview for Palfish Official Kids Course, this company will give you its materials to review. You have to read everything because you have to pass the quiz from the information provided. 
After finishing all steps, you can wait for the approval but check the updates frequently.
How Are Palfish Lessons?
In this section, I will update you about each style of lesson works.
Palfish Freetalk:
In these lessons, there is casual conversation. Either you can sign in to the app and click on tutoring, or you can open your schedule for the students to book your availability in advance. In the lessons, you have to practice conversation skills with students. The seasons would be one-on-one, and you can cover many questions. There is no time limit for Freetalk classes, and you can prefer how long you have to teach. It depends on students and teachers.
Palfish Official Kids Course:
Palfish provides lessons for these classes. Both students and teachers have to follow the structured curriculum strictly. These sessions last up to 25 minutes on video chats. There is no need for lesson planning for teachers because they only have to take the classes according to the structured curriculum without requiring them to provide the materials.
Palfish Seminars:
Once you become a Palfish teacher, you can hold seminars of a small group on particular topics. In this, you create your lesson materials and charge per student that gets ready to enroll. It is best to lead conversational classes about the topics you like.
Palfish Live Streaming Lessons:
You can arrange live streaming lessons on the Palfish platform and teach those who join your sessions. Some teachers provide free seminars to attract more students to their courses. You can arrange live streaming sessions about any topics, and there is no limit for participants to join.
Palfish Bookings & Schedule:
The schedules and bookings depend on the types of lessons you offer. If you choose Freetalk, Palfish allows you to log in anytime you want and start tutoring. There is no time limit for teaching hours. From 6:00 PM to 9:00 PM Beijing time Monday – Sunday, and from 9:00 AM to 10:00 PM Beijing time Saturday – Sunday.
Palfish Teacher Salary:
It might be the best part of this article for teachers like you. You must keep in mind that the salary Palfish pays you depends on which type of teacher you are. 
Salary For Freetalk:
Teachers can set their pay rates. At the time of account creation, you may enter a minimum normal rate. Palfish keeps 20% of this amount, and teachers take 80%. Most teachers choose between $10 – 18 per hour.  
Salary For Palfish Official Kids Course:
Teachers are paid from 16$ to – 22$ per hour in the Official Kids Course. They can also get some bonuses. Here are the current figures for salaries. 
0.75$ per lesson for showing up on time. 

$28.50 if you teach a trial class and that student signs up for a Palfish package. 

$28.50 for teachers who are not late or absent throughout the month.

$14.30 as reimbursement at the time when you start.
Know If Palfish Is For You Or Not:
Palfish can be the best option for those who want to teach children and adults. Palfish provides a Freetalk program, live streaming, and official kids course that are easy to add to the teaching schedule. It is also better for those who want to teach from smartphones. It means teachers don't have to invest in laptops or any other teaching devices. 
Wrapping Up:
Are you a native English speaker? Have you ever thought about converting your skills and knowledge into some cash? You might have searched for a platform that allows you to become an English teacher. Palfish is the best option for those who don't even have a degree or experience in the teaching field. So, you can become a Palfish teacher to teach the English language to children and adults.