Have you heard of any travel and lifestyle membership organizations? Almost everyone who loves traveling sometimes looks for a trusted and valued travel organization that will support vacations. If you are looking for travel and lifestyle membership organizations, we recommend you to try Vida Lifestyle. It's one of the best travel and lifestyle membership organizations. In this article, we will guide you through the first information and services it provides. So, without making a delay, let us begin this article with this organization's correct information. 
Know about Vida Lifestyle:
Vida Lifestyle is a lifestyle and travel membership organization. And it supports all vacation owners of Grupo Vidanta properties, and this organization is a provider of travel, specifically for the owners and customers of Vida Resorts. It assists in having discounted cruises, hotel reservations, merchandise, wine, and more. 
Basic Information of this lifestyle:
This organization has its industries like leisure, loyalty programs, travel, and travel agency, and its headquarter is in the greater Phoenix area, Western US. It was founded in 2013, is still active. This company is not a no-profit organization, and it's a type of profit company. 
Contact Details:
Contact Number:- (602)824-5998
How Its Services Fulfill?
Arrivia Inc. fulfills and administers the transactions, benefits, and purchases of VL. This Inc. maintains the consumer protection bond that the international fidelity insurance company had issued for the amount of 100,000$. It offers services like tickets and confirmations. You can use credit cards and debit cards to purchase these services. You may have to pay booking fees for the transactions while using the cards for travel purchases. 
Information Provided:
Vida Lifestyle provides information about travel, products, services, and travel provider. It takes the details from third-party information providers. While receiving, confirming, and passing the information to the consumers, VL ensures that the information provided is correct and complete.
Not For Commercial Use:
No one can use transactions, membership purchases, and benefits for commercial purposes. It is also not possible to sell, barter, or even exchange the services for other considerations.
The Role Of Vida Lifestyle:
VL and its members deal at arm's distance. It means that there is a commercial relationship between them. And it proves that VL doesn't make itself a member of agents or fiduciary. If you are a member, purchase the products and services through VL, you can make sure there are no agents or fiduciary relationships between the members of VL and VL. They act as intermediaries for travel providers in selling services, providers of products and services, or accepting reservations or bookings for the services.  
How Long Is It Available?
Any product or service you want and VL offers are available for purchase if you are a legitimate member of this organization. But don't forget that your order is dependent on availability and until the suppliers and travel providers don't give the confirmation, there is no guarantee for the travel products you want. If any member doesn't have good standing, its member participation might get denied. 
Rates & Prices In Vida Lifestyle:
Whatever the prices of any service and product you read and the rates of services you know are according to the terms and conditions set by the actual product description within each transaction. Additionally, you have to pay fuel surcharges, government fees, and taxes. However, the prices and rates of products are subject to change without any prior notice. You may also have to pay additional fees, but there is no application of rates and prices with promotions. Whenever you see updates and offers, you must agree that it is for a limited time only. Therefore, you must be ready for more restrictions, offers, discounts, and higher prices. There is no guarantee for the availability of dates and prices to book, and you may see changed information. 
Additionally, all the providers of products and travel services have the right to increase their prices and rates. They can also change the availability, modify the itineraries, change or discontinue the promotions, specific offers, and services for any reason. If it happens, it passes this information to the members.
Vida Lifestyle's Hotel Fees & Taxes:
It changes the payment method to taxes and fees to make sure your transaction is quick and easy. It includes the total estimated fees payment that members have to pay to the supplier or hotel. It is for government fees and taxes that members have to pay for their bookings. But It may be less than you estimate.
Facts About Fees & Taxes:
The taxes and fees you pay may vary. It depends on many factors like no limitation. It also depends on the hotel you book and the location of the hotel.

There might be some additional fees and service fees, depending on the types of booking you may confirm. Some service fees like energy surcharges, newspaper delivery fees, tourism fees, security deposit, in-room safe fees, and housekeeping fees are also applicable. 

You may have to pay some incidental fees, port expenses, specialty dining, show fees, drink fees, and other fees.
Info About Transaction Fees:
There are some processing fees that you have to pay. And it is subject to change without notice. It also changes from time to time without prior notice, and there are detailed terms and conditions about it. 

You might have to pay call center fees. It is per booking of hotel and car and airlines. But it only happens if you call VL for the booking of arranging travel. But it is possible to avoid this fee by booking your hotel, airlines, and car through the website. The fee amount payable for a call center varies depending on the type of membership. 

Until you pay your monthly subscription fees, it limits the enrollment of the redemption of certificates, but it depends on the type of monthly certificates. 

If you have any certificate issued as part of a subscription enrollment, it needs to have redemption fees that you have to charge while booking your travel services. This fee will vary from time to time. You may also have to pay some association costs. 
Insurance Plans For Your Safe Travels:
You can see that the customized services administrator, Inc., CL Lic. No. 821931 has administered the travel insurance plans. It locates in San Diego, CA, and these plans are only for those who are residents of the United States. These plans may not apply to those who are jurisdictions. It describes the services and benefits on a general basis, and some exclusions and conditions apply. However, it doesn't provide the license to the travel retailers to sell all insurances in all states. They don't have the authority to answer the technical questions regarding exclusions, benefits, and conditions of the insurance, and they don't have the required authorization to evaluate the adequacy of the existing insurance. 
This plan of Vida Lifestyle comes with the insurance coverage of your trip. You can only use this during the covered trip, and there might be the coverage from the other subject to different restrictions, but it depends on 5he other Coverages. If you want to compare the terms and conditions of this policy with your current life, home, health, and automobile policies, you can do it. You don't need to purchase this plan while purchasing any travel products or services that it offers you.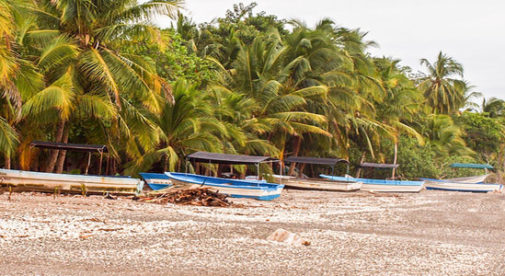 How To Solve Your Queries?
If members or others have queries and questions about their current coverage, they can immediately call their insurer, broker, or insurance agent. You can read this notice to see the information about CSA's products and services only. But there are no details about the insurance policy, and you can not use it to modify the insurance policies you have. 
The Write Up Of Travel Insurance Plans:
Generali United States Branch, New York, NY; NAIC, # 11231 had underwritten the travel insurance plan. The branch named the Generali United States has been operating under the following names since it had started. Generali assicurazioni – United States Branch in Colorado and Generali assicurazioni Generali S.P.A. (United States Branch) in California. You can find the DBA Branch. It is the general insurance company of Trieste & Venice in Oregon, Venice – Unites Branch in Virginia, and the General Insurance company of Trieste. The Generali United States Branch had been administered or licensed to do business in all the districts of Columbia and all states. 
In those states, Vida Lifestyle can carry its producer license or its equivalent. 
Wrapping Up
After reading all this correct information about Vida Lifestyle, have you decided to try its service once in your life? It has several satisfied customers, and travelers have loved and enjoyed its services and products by booking through phone calls and website registration. If you have any queries and want a quick reservation, you can immediately call them to make your booking. It charges a minimum service fee. But if you want to avoid this fee, you can make bookings through its official website. After booking and taking the services, you can share your experiences and let us know how well you have enjoyed the Services Of Hotels, cars, and travel facilities.