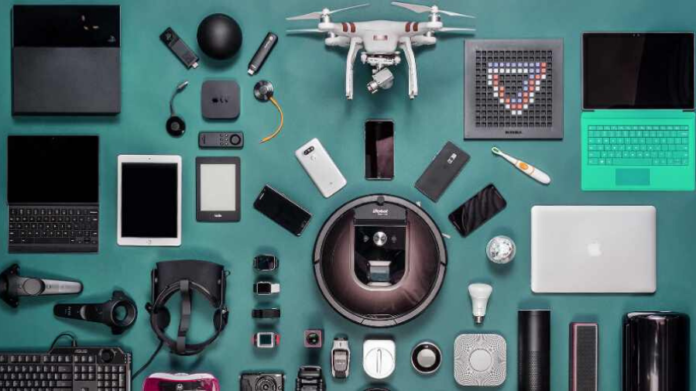 Ever since technology got a boost, people are trying to utilize it in every aspect of life. They try to make older gadgets smart while developing some new ones. All and all, the primary purpose of these gadgets is to make our lives a little simpler and more convenient. A lot of them do the work by automating the repetitive everyday tasks of our lives, and some of them provide solutions to our day to day life problems. Here are some of the new tech gadgets of 2020 that you can look up to if you want to turn your life a little more manageable. 
Manta5 Water Bikes:
Are you a water baby and loves to spend time near the oceans or rivers, then this one of the new tech gadgets is perfect for you. Manta5 has managed to convert your on-land biking practice into an on-water biking practice with the help of hydrofoils. These help the bike in cutting through the water and gives you an incredible experience of biking on the water surface. 
They are unbelievably safe and can be ridden by anyone. Even people who are not well-abled physically can ride the bike with the help of its built-in paddle assist. The speed of the bike can rise to 12 miles/hour so that you will have a smooth biking experience. The only thing that can hold you back from buying it is its price. The bike costs about 9000 dollars, so you need to give it another thought before buying it. 
WhiteShark MixPro: 
There are several new tech gadgets in 2020 for water lovers. WhiteShark MixPro is an underwater scooter, designed for making the scuba diving activity easy. Just like a usual scooter, this one consists of two handles that pull your body underwater, making it move forward. The two best points about this scooter are:
Battery Life:

With a single full charge, it can run up to 60 minutes so that you can enjoy the long underwater journey without any hassle. The recharging process takes only a couple of hours. 

Camera Mount:

Who doesn't like to record their life's beautiful moments? Especially when they are spent underwater. The camera mount allows you to record every second that you send under the water with this scooter. 
When the compact design of the device accompanies these benefits, they make it quite incredible. It can come really handy when you are planning a beach trip with your family. Also, you can buy them in just 399 dollars, which is another plus point for them. 
Amazefit X:
The new tech gadgets are becoming more and more compact with time. Nobody would have ever imagined that they will be able to do all their tasks from just a simple watch. However, now that they can, they are not moving back to bigger screens. Amazefit X is one of the most amazing smartwatches that you can add to your wishlist right away, if not buying. The watch managed to raise 1 million dollars with its sales. A few reasons behind its popularity are:
2-inch Curved display that does not feel heavy on the wrist

All-day extended heart tracking with PPG sensor 

Sleep pattern tracking, only when switched on

Up to 7 days of battery life

Water resistance, so you do not have to remove it at any time of the day

Blood-Oxygen meter
The best part lies out of all these points, which is the price of the watch. You can own one of these in just 159 dollars. So you can buy it right away. 
Mobile Pixels Deux Pro:
When there are new tech gadgets for everyone, then how can workaholics be left behind? If you are someone who always has a secondary screen at their desks, then this gadget will be a blessing for you. Mobile Pixels Duex Pro is a portable screen that accompanies your laptop screen anywhere anytime. So you do not need to stick to your desk because of that screen. Here are some features of Mobile Pixels:
A 12.5-inch screen, which is similar to almost all laptop screens

Connects with a type-C connector, so it can be connected to almost all devices.

Excellent colour accuracy

It is connected to your laptop's flap, so no support issues.
It is an outstanding tech piece to grab in just 269 dollars, especially for people who are always working on their laptops. 
Tonal:
If you like to do your workout at home, then out of all new tech gadgets, this one will be the most useful for you. Tonal can turn your workout routine by complete 360-degrees. You need not have all the gym equipment at home for toning your entire body, as tonal alone can provide you with all the benefits. Here are some features of the machine that makes it one of a kind:
It consists of a large screen, on which you can watch the workout explanation and perform the exercises more accurately. 

It keeps count of your reps, body movements, track time of exercise, and various other factors. 
Tonal is a complete gym at home, so you need not waste time in going to the gym every day. 
Blue Quench Qooler:
Blue Quench has introduced various types of coolers into the market. Qooler is the new one in their product range. The two main properties of this qooler are:
It can cool up to six cans in just a little time of sixty seconds if the drinks are at room temperature. 

You can keep the product anywhere, ranging from your living room to a beach. 
They can make the drinks ice cold in no time, so you do not have to wait longer to have cold drinks. It is not yet available in the markets, but it is not long when they will be launched, and you will own one of them. 
Conclusion:
There are several other new tech gadgets that you can find in the year 2020. These tech gadgets will make your everyday lives super convenient. And the factor that most of them are cheap makes them the best choice for almost everyone.