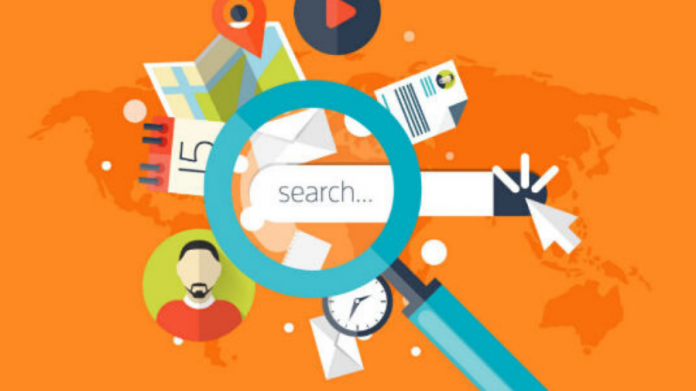 How many times have you seen some of the weirdest Google searches that came via autocomplete on Google? And how many times did you laugh at seeing whatever was displayed on your screen? Okay, we assume that you have been someone who already knows the situation where the searches come up with some weirdest captions! Google Searches have a pretty and cool feature safely called the Google Suggest! It is even known as Autocomplete! And it is understandable that everyone is well aware of it.
Welcome to this guide, where you will know about 10 weirdest Google searches that you have come across. So, what are they? To know more, read on!
1. 'Could God be an Alien'
Yes, this is the one that tops this list of weirdest Google searches! So, you think of religious impacts on lives and you wish to get proper evidence of how religion is connected to spiritualism.
That's what made you search for 'could god…', and until you finished typing God, there came a whole new set of suggestions! Seeing them might have made you lame! After all, who on earth can suggest things like that! There must be some teams behind the technicalities of a search engine! We don't have an idea of that, but anyway, this is the first weird suggestion that has topped this list.
2. 'Are there people sexually attracted to Pokémon?'
Like, seriously? A man or woman can be attracted to Pokémon? No offense of being judgmental! But yes, this is the second weirdest Google searched thing that you can come across. You can even get inquisitive about the results too! When you go with the suggestion, there is a wide range of contents you get about it! While some mention that a mom's little kid is attracted to Pokémon, others mention it differently. With all these answers, it seems that this has become a very common suggestion, even more than the first one in this list!
2. 'Why don't I own a Canadian?'
Okay, we don't really understand the obsession of owning a Canadian (talking to people searched for it)! And it is absolutely depressing, dejected, sad, other synonyms that you don't own a Canadian. However, what made you type it on Google? No taking offense, do you consider Google to give you this kind of answer too? Well, a Canadian reading this can take the pride of being on cloud 9! Well, jokes apart, this one's another weird Google search that anyone can come across!
3. Google, please marry me!
Proposals are an important part of someone's life, especially when it is a marriage proposal! People plan out so many things for the gala day when they would propose to their loved one for marriage. In fact, many couples go for conceptual places! They even hire a professional photographer to make things look candid! But in this case, people have sent a marriage proposal to Google! So, you think Google is going to get impressed and come up with a 'Yes, I will'?? Is that even possible, do you think so?
4. How will I manage Converting to PDF
Okay, this is definitely a typing error! Like, someone wanted to write 'how do I convert this thing to PDF', and someone just omitted the first file format, giving the sentence an entirely new meaning. This is quite understandable that it has been happened several times by users and that's what made it come up to be one of the weirdest Google searches.
5. Why aren't you happy being a human?
Well, are you happy being a human being? We all are somewhere never satisfied with what we have in our lives. Yes, this might seem philosophical for you, but this is true. After all, humans are made of blood and bones, and they have their emotions like anger, fear, sadness, and more! Someone who thought Google would bring the answer in front typed this. And a whole queue followed. And that's how this suggestion came into being.
6. Google will eat itself
No matter how funny the sentence may sound, it has a deep meaning. Imagine the time when Google decides to destroy itself entirely! Horrified, isn't it? Google has things unwrapped within itself for every update they come up with each year! Google is the platform that connects the entire world, which means that it has kept our personal and professional information stored within it that are subjected to cybercrime attacks and fraud.
And if Google finds out that it's getting hacked entirely, it might come up with such a decision of 'eating itself'! Now, coming to the funnier part! Whosoever searched for this, what made you think that Google can 'eat' itself? Funny, isn't it?
7. Do Men Have Periods?
Any girl reading this would be happier, had this been true! So, this is the result of someone in school hearing about the menstrual cycle for the first time thought to search this! Every woman in her first period of time might be inquisitive about whether or not it happens to boys too. They can even search for it. Otherwise, a boy could even search for it! Well, it is still not known who started it first! But, to the best of information, here's the answer – NO, men don't have it!
8. Cats Like Hitler
Cats like Hitler, seriously? Maybe, the ones who searched for it thought that cats are as cruel as Hitler. But did you know the historical background of this legendary figure? How Hitler ruled in the time when it was difficult for people to even survive? How amazingly he orated about his nation! You can find the videos online! So, you should never compare your cat with someone as legendary as Hitler.
9. Is it not possible to lick the elbow?
In the first place, why would you do that? You want to lick your elbow because you don't have any other work? Regardless of whether or not it is possible, this is another one in the list of weirdest Google searched types.
Thus, these were some of them! You can also get a couple of more such things on the Internet.