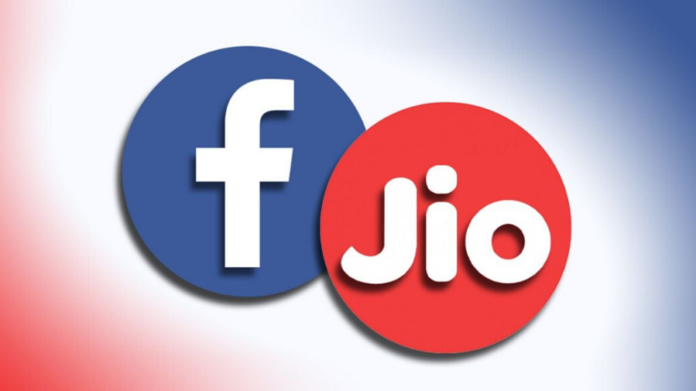 The Jio platform of Reliance Industries Limited (RIL) has witnessed its biggest financial investment till date. And, Facebook has made this possible by purchasing 9.99% of shares of Reliance Jio, amounting to rupees 43, 574 crores. Facebook has done this to serve two significant purposes. Firstly, to decrease the load of debts of the Indian oil to the telecom conglomerate of RIL. Secondly, to widen its social media presence a lot more than before, especially for its WhatsApp sector.
What Mukesh Ambani is saying?
Mukesh Ambani, the prime shareholder of Reliance Jio, seems quite delighted and enthusiastic about the whole thing. He further went on and said that Jio was initiated in 2016 to make India digitally enriched. Their dream was to attain ''INDIA'S DIGITAL SARVODAYA'' which means to improve the life of every Indian digitally. The investment made by Facebook is indeed worthwhile in the long run of the company, Mukesh exclaimed. Hopefully, this will upgrade the digital ecosystem of India to a reasonable extent.
Facebook's Objective
The objective of Facebook to collaborate with Reliance Jio evinces a thriving future for both the companies. The duo has signed an agreement, where Facebook has invested rupees 43,574 crores on Jio Platforms.  And, this in return has put the subsidiary at a pre-money enterprise valuation of at least 4.62 lakhs. Also, the valuation of this amount equals to $65. 95 billion, as told by a Facebook official.
Experts' Statements
Factually, Facebook considers India as its biggest market, and, this has resulted in this collaboration, one of the experts said. The company leverages at least 328 million users on a per month basis. Aside from this, the number of its WhatsApp users is 400 as compared to any possible country in the world. Some experts are also saying that this joint venture may develop the sector of small businesses in India. Conversely, this will bring about a remarkable upsurge in the economy of the nation.
Why Facebook chooses India?
One of the biggest reasons for which Facebook has tied up with Reliance Jio is to invest somewhere like India. In recent years, India has seen significant growth in a number of its Facebook users. All because of the pocket-friendly plans which Reliance Jio has launched in the market. One of the spokespersons from Facebook also opined that the company gets the maximum number of users from India. Hence, this way both Jio and Facebook will be able to meet their business needs effectively.
The second largest investment in RIL
It's not that, a thriving enterprise like Facebook has invested in Reliance Jio for the first time. In the concluding year of 2019, Microsoft also signed a 10-year agreement with the company. The chief motive behind this was to digitally upgrade the various Indian data centers with its software of Azure cloud. And, this is the second largest investment which Facebook has made. This will again give Jio a prospective opportunity to reduce loads of debts of RIL to a reasonable extent.
Mark Zuckerberg's Perspective
Facebook's CEO, Mark Zuckerberg has also expressed glee over this collaboration between the two companies. And, he made people know about it through one of his Facebook posts. He said that with globalization, the progress of technology is in leaps and bound. Hence, this tie-up between Facebook and Reliance Industries Limited is indeed a boon for all. For, it will help the various businesses and people to keep up in this highly competitive digital market.
Mark's Illustrations
The Facebook CEO continued and illustrated on the matter furthermore.  He said that businesses, especially start-ups need to streamline their services. So, this investment on RIL by rupees 43,574 crore is indeed a boon that Facebook has made. If Facebook can ameliorate its WhatsApp unit, then, it will help connect Indian businesses with each other much more feasibly. Businesses like JioMart and Jio's small enterprises can now also provide seamless services to their customers. Purchasing of goods and products will also become quite feasible than before, he said.
The goals of Reliance Jio remain a cliff-hanger
The collaboration has already taken place, and, the entire world knows that quite well. But, it's not clear yet that which sectors will reap the maximum benefits out of it. In this context, JioMart will be the predominant beneficiary, as experts say. Healthcare, education, agriculture are a few of the possible sectors to get the advantage of this collaboration as well. So, it's high time that both Facebook and Jio begin to assess its repercussion customers.
Competition Commission of India yet to give an assent
The collaboration made by the duo requires a number of customary and regulatory permissions. And, one of the biggest permission which it needs is from the Competition Commission of India. The CCI will evaluate every individual aspect related to this deal first. Subsequently, it gives it will proclaim the deal as legally substantial only after ascertaining its authenticity.
Personal data may also be affected
Till now, they were the positive facets of this deal that were discussed above. That doesn't mean that it doesn't have any negative impact. Hence, many of the experts are getting apprehensive about the infliction of personal data of users. As a matter of fact, both companies are accessible to a number of personal data. So, the extent to which the personal data may get affected depends largely on the privacy policies of the duo.
A quick look at the companies' privacy policies
Reliance Jio
Both Facebook and Jio have their separate privacy policies, the latter being a little more plausible. Hence, Jio has proclaimed this from the beginning itself that it can share personal information of its customers. The purposes are of course not dire and Jio will use them to streamline and popularize their services.
Facebook
On the contrary, the latter provides a contradictory service when it comes to sharing personal data. Some of its products like Messenger and Instagram loads of personal data between each other. Conversely, the WhatsApp unit of the company seems relatively constrained in terms of sharing personal information of its customers.
So, hopefully, this account on Jio and Facebook's collaboration would be quite enriching for you! Let's see what prospects they bring for the professional arena!