Being just creative is too main stream in today's era. You need to think and exhibit something out of the box in order to be the one peeping above millions. In the trending technological advancement, if you want to be the best in Social Media, you ought to keep track of all the latest technological up gradations which helps you capture attention and secure your own place in this huge world.  Visual contents are those that grab people's eyes and seek attention at the first place. Loading your web page or any social media platform with images, memes, GIFs, Screenshots, Video mashups will enhance the reach and tempt the visitors to keep having a look at your work consistently.
Let us ponder into the top 20 stunning tools that will aid you to construct attention seeking visual contents.
Fonts
Tiff
If you are caught between two types of fonts and you are like a cat on the wall who doesn't know which one to choose but want both the styles at the same time, then tiff is where you need to land at. Tiff provides you with a platform to combine the desired 2 fonts. It accepts all system and google's fonts.
WhatFont
OMG! That page has jaw dropping fonts; I need that same font!!! If this is your thought process then "WhatFont" is where you need to dive. To know a font name, it is just a click away in no time. No more stumping of any font names.
Templates
Canva
Working on a background design for anything which you want to create is a back-breaking task. With Canva, it is made simple. Any sort of background template for any design that you have in mind, Canva provides it with User-Friendly tools to create a stunning design.
Colour Tools
Pictaculous
For a design to turn astonishing, colour is one of the strong factors that draws each one's attention, and it is the first feature to capture one's eyes. Upload an image or design for which you require colours and Pictaculous give the best suggestions and combinations to make your output shine high.
PicMonkey
Running out of a fat budget for photoshop and have only limited knowledge in editing, then PicMonkey extends its helping hands for service. You can add text, borders, and also graphics without even downloading the app.
Photo Editors
 Afterlight
If you are looking for a photo editor with all range of tools, after light provides you with 74 shades of filters, 128 unique frame designs along with all required tools such as controlling colour tones, exposure and brightness adjustments. It also allows you to create your own personal filter with a mixture of all tools. You can use this tool to create engaging visual contents.
VSCO cam
To be known as the most popular tool for photo editing, it stands out for its filters. The filters here are softer which gives a realistic touch and natural looks.
Snapseed
Like all photo editors, it has all the tools for enhancing a picture but what makes it stand out is that you can adjust the brightness, contrast, saturation, colour, exposure at a particular part of a photo.
Video Editors
PicPlayPost
Done with photo collage and now it's time for some video collages. PicPlayPost lets you collage multiple videos as a single frame but ensure to exercise caution while sinking the audio as both the audios of the collaged video will be playing simultaneously.
Animoto
Creating a mashup of all your images with a template at the background and a track playing at the back adding colours to the creation, Animoto helps you do all this with much ease.
Photo Resources
Unsplash
You have got on your head images of beautiful scenery with all attributions and traits; then Unsplash will render you the best of all. Just grab the images without any further working on it.
HubSpot
Get the best of photos from HubSpot ranging from scenery to Halloween with a wide range of variety. Sit back and chill with the photos without having to work on it or do any further editing.
Morguefile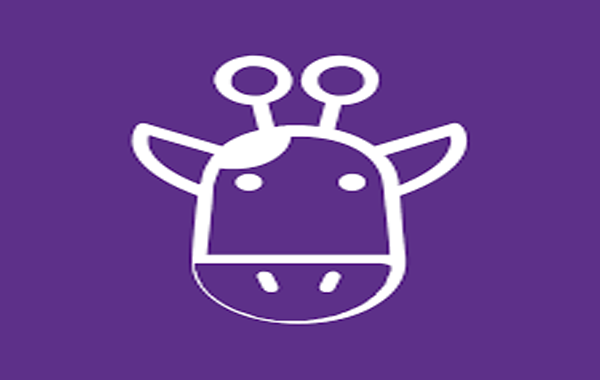 If you are in search of photos which appears to be original and most importantly Non-Stock, this app assures you quality Non-Stock images with much reality.
Interactive Design Tools
Infogr.am
If you are looking for a tool which can help you to bring in tables, graphs, charts, texts, graphics and even video clips in your design, then Infogr.am is one best app to use and relish. You can use this to create engaging visual contents.
Quoting Tools
Quotery
It is a compilation of the wisest words penned by the greatest minds of this universe. You can look in for any images with quotes on any arena or proverbs.
Recite
Recite is quite different. It provides you with varieties of templates which has a design and space for content in it. All you got to do is type the quote you want to include and your image is ready in a minute.
Screenshots
Snagit
Helps you to capture screen shots and record the screen on your system. It also provides a platform to fuse the screenshots, captured videos, edit it and share it among people.
GIF creation tools
Gyazo GIF
It provides you means to create GIFs. All that you have got to do is record what you want to be shown as a GIF and click a button. It creates GIF in a jiffy.
Gifbrewery
If you did like to construct a GIF from a video, all you have to do is, go to Gifbrewery and upload the video which you want to convert into a GIF. Your GIF will be ready, and you can also edit it, add explanations or notes to it too, which is a real edge.
Photo Collage
Photovisi
If you are in a mood to upload more than one picture, make a beautiful collage of the entire picture and create it as a single image with multiple pictures in it. Photovisi helps you collage photos without an account. All you have to do is, upload the photos, select the background and click on the create button.