You may have seen many Indian actors in Hollywood films. But do you know how many actors from India have debuted in Hollywood films? Here is a full list of Indian actors in Hollywood. Many Indian actors have been trying for years to appear in American Hollywood. Of course, to target a global audience. However, a few of the most popular Indian actors have got the chance to sign Hollywood movies. And their films have already been released because of their talent, fame, and popularity. So, let us discuss who has shown their acting talent and skills to a global audience, being an Indian actor.
What Do We Include while choosing Indian actors in Hollywood?
In this list of Indian actors in Hollywood, we have covered almost all actors from juniors to senior stars. So, you don't have to roam alone over the internet to find who appeared in Hollywood films from India. That's why if you have any queries about the actors from India who debuted in Hollywood films, we will solve them through this article.
Moreover, you should know that Venkatesh Prabhu Kasthuri Raja has confirmed that he's going to the Russo Brothers' next project of The Gray Man by Mark Greany. So, that could be the next name updated in this article. Till then, you can consider these actors who already have their Hollywood films released.
13 Indian Actors In Hollywood With Their Movie List:
Amitabh Bachchan:
Who from India doesn't know Big B? Amitabh Bachchan has given many great movies from India. But do you know Big B has appeared in Hollywood? Yes! It's true! Amitabh Bachchan is one of the most experienced and senior actors from India. He debuted in Hollywood films. He appeared in the Great Gatsby as a Jewish Gangster Meyer Wolfsheim. Here, the audience liked his new look in this movie. At this old age, he's acting like any other young and energetic actor. Amitabh Bachchan Hollywood movies include the following.
Aishwarya Rai Bachchan:
As you all know, Aishwarya Rai is one of the best Indian actresses and world-famous celebrities. She has acted in the Bride and Prejudice. She has played the roles of Indian warriors, Mira, in the film The Last Legion and Sonia Solandres in the Pink Panther 2.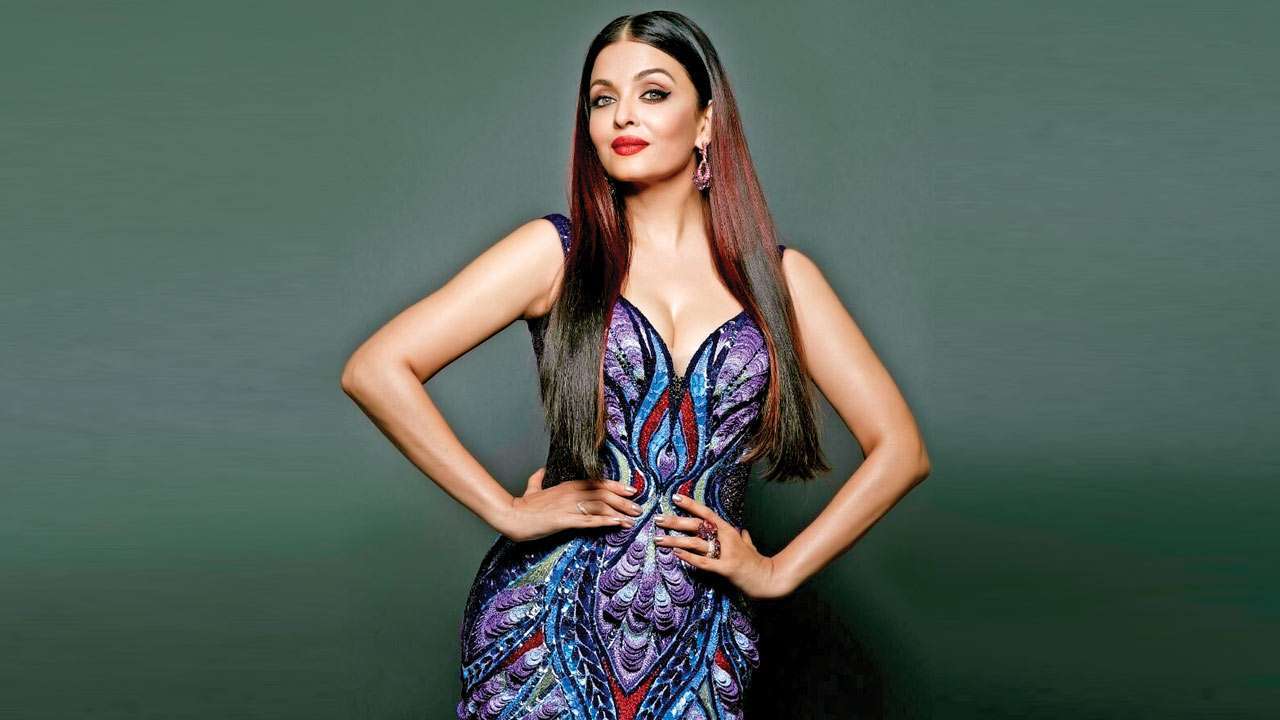 These movies made her one of the earliest actors appearing in Hollywood movies. The following are films where Aishwarya Rai has acted as the best actress.
Bride and Prejudice

Provoked

The Last Legion

The Pink Panther 2
Irrfan Khan:
Who doesn't know this one of the greatest and most talented Indian actors? Recently, Irrfan Khan has passed away and put the world shocked. He has been being remembered for his tremendous acting talent and kind nature.
You can see his Hollywood film Life Of Pi. The best films from Hollywood signed by Irrfan Khan include the following.
The Namesake

Inferno

Life Of Pi

A Mighty Heart

The Darjeeling Limited

Slumdog Millionaire

The Amazing Spiderman

Jurassic World
These are the greatest movies of all time given by the late Actor Irrfan Khan, and the global audience has huge respect for him.
Priyanka Chopra
We all know that Priyanka Chopra has almost done Bollywood and debuted her Hollywood movies career. She started with the ABC Thriller Series Quantico. And then she appeared in many movies. We can see her with Dwayne Johnson and Zac Efron. Let us point out her Hollywood films. So, you can understand she's one of the Indian Actors In Hollywood.
ABC Thriller Series Quantico

Isn't It Romantic

Text For You

Citadel

Matrix 4
She created a separate fan based in western countries with her impeccable acting skills and talent. It is all thanks to her movies and TV shows.
Om Puri:
Om Puri is one of the most respected and admired Indian senior actors. He's one of the gems India has lost. Yes, it is sad but true that Om Puri is a late Indian actor who has given us most of the great movies. The audience admires his comedy, seriousness, and mature acting talent and skills. Here are movies that Om Puri had from Bollywood. He appeared in Bollywood, British, and Pakistani cinemas too. So, his foreign films include the following.
Gandhi

City Of Joy

East Is East

The Hundred-Foot Journey

War

Viceroy's House
Anupam Kher:
Do you know this senior actor from the Indian film industry? Anupam Kher is one of the most popular Indian actors and is famous for his comedies and serious roles like a villain. He's given the best movies throughout his acting career. Anupam Kher played Dr. Cliff Patel in the romantic comedy film Silver Linings Playbook. Of course, Anupam Kher is one of the Indian Actors In Hollywood who has given the following films.
Silver Linings Playbook

Bend It Like Beckham

Midnight's Children.

Bride and Prejudice
Tabu:
She is one of the most phenomenal actresses who is a Padma Shri recipient. Tabu is one of the most talented and senior actors in the Bollywood Industry who also debuted her acting career in Hollywood films. She's always given the best films through her magical acting talent and skills. She appeared in Mira Nair's The Namesake. She also appeared in Life Of Pi.
Suraj Sharma
Suraj Sharma was young when he debuted his Hollywood acting career from the movie Life Of Pi. Of course, he played a young by Pi, and Irrfan Khan played grown Pi. Later, he appeared in many projects from Hollywood movies.  It includes the following.
Homeland Series Season 4

Million Dollar Arm
Shabana Azmi:
Shabana Azmi is one of the most talented and popular senior actors in the Bollywood Industry. She has won The National Film Award and Padma Shri Award. You can see her Hollywood debut in The Reluctant Fundamentalist. Similar to this, she has appeared in many Hollywood movies. Let us list out her Hollywood projects.
Reluctant Fundamentalist

Midnight's Children
Naseeruddin Shah:
Naseeruddin Shah is one of the most popular Indian actors who have debuted in Hollywood movies. He has given most of the hit Indian films and then tried his luck in western movies to create a global fanbase. Naseeruddin Shah has signed and acted in the following Hollywood movies.
The League Of Extraordinary Gentlemen

The Great New

Monsoon Wedding
Dimple Kapadia
Dimple Kapadia is one of the Indian actresses with Hollywood debuts. She started working with Hollywood from the movie Tenet. Dimple also debuted her OTT career by working with Amazon Prime Videos, Tandav. When she appeared in a Hollywood film, she thought it was her second Cindrella moment because she had started something new.
She played a smashing role in Tenet. Her acting in that Hollywood film was quite popular and smashing for even director. Dimple Kapadia is one of the senior and talented actors from India. She appeared in Hollywood films.
Ali Fazal:
You very well know that Ali Fazal has given some hits and flop movies in Bollywood. However, he has signed some Hollywood projects. Have you watched the fast and the furious series? Ali Fazal has appeared in the seventh movie of Fast and Furious series Fast and Furious 7. The following are his Hollywood projects where you can see him acting in Hollywood movies.
Fast And Furious 7

Victoria

Abdul

Death On The Nile
From these, we can say he's making slow progress with his Hollywood movies. Ali Fazal is known to be one of the most talented young and debut actors. He has given some of his hits that smashed the cinema. Like any other talented actor, he also believes to target a global audience. So, some more projects are coming up from Ali Fazal as Hollywood movies.
Kunal Nayyar:
Do you know about The Big Bang Theory? Kunal Nayyar has played in one of the most popular hits of American sitcoms, The Big Bang Theory. Of course, Kunal Nayyar has British citizenship because he was born in England. However, his family moved to India at the age of four years. So, he was brought up in New Delhi. His role in this movie was a shy young astrophysicist. That character wasn't even able to speak to women. However, his character overcame his shyness but remained single at the end.  
Kunal Nayyar didn't limit his acting careers to the only cinema, and he moved to Netflix Crime Drama Criminal. Kunal played a manipulative Sandeep Singh. Sandeep Singh was a murderer. However, Kunal Nayyar's Hollywood films include the following.
Wrapping Up:
Did you understand everything about Indian Actors In Hollywood? In this article, we talked about 13 actors. They played in Hollywood films. Most of them are world-famous and most talented actors with a significant number of fan followings of all time. However, many actors are trying their luck to target a global audience. So, once we confirm more debuts to Bollywood, we will keep updating the list. So, you know the exact number of talented actors that appeared in Hollywood films.